A laying hen farm in Xingyi, Guizhou can produce 180,000 fresh eggs every day, which are sold to Mianyang, Sichuan, Chongqing and other places.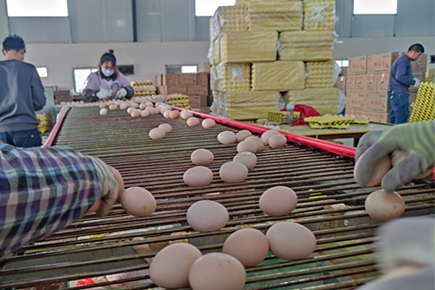 Such a large number of chickens caused the accumulation of chicken manure. Therefore, two more chicken manure air dryers were purchased from Henan Poul Tech.
The main design of PoulTech's chicken manure drying equipment is mainly made of high-strength carbon steel plate, which is completed by laser cutting, bending and welding. The high-strength carbon steel plate with holes can carry thick chicken manure, and it is also to speed up the drying speed of chicken manure on the drying board. Chicken manure, which is known to farmers, is corrosive. Poul Tech adopts hot-dip galvanizing or (cold galvanizing + spraying) process to complete the process to increase the anti-corrosion performance of the equipment to ensure the service life of the equipment.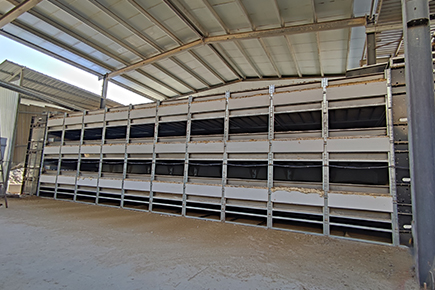 The chicken manure falls on the manure belt, and the scraper at the end of the chicken coop scrapes the chicken manure onto the conveyor belt and transfers it to the chicken manure dryer outside the chicken house.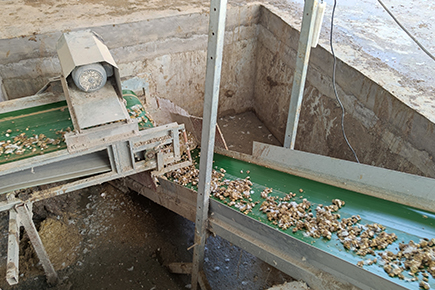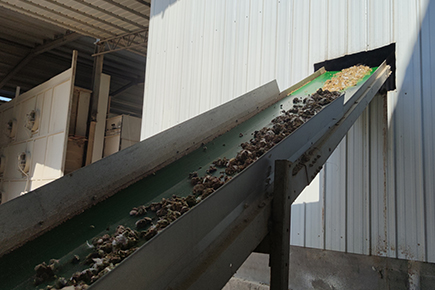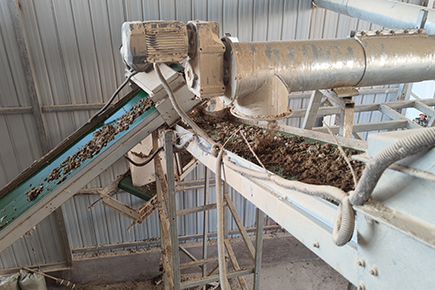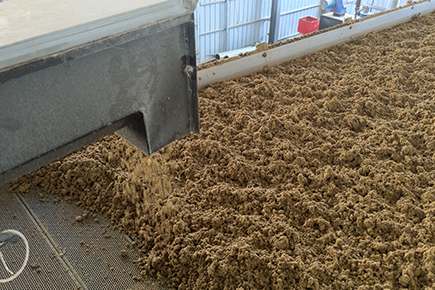 The chicken manure is naturally air-dried by using the residual temperature discharged by the fan at the rear of the house. The air temperature in the chicken house is generally 20 degrees Celsius, which can meet the temperature required for drying chicken manure. Generally, after 24-48 hours, the moisture content of 70%-80% in fresh chicken manure can be reduced to 20%-30% the following.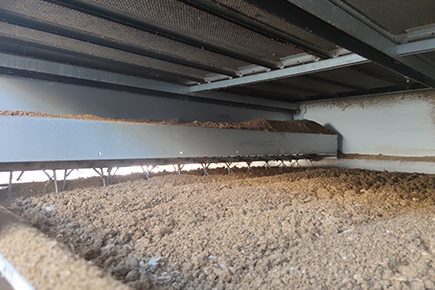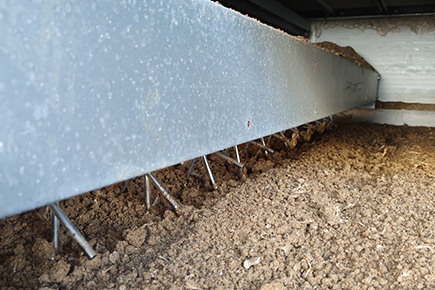 The dried chicken manure after air drying greatly reduces the storage space. Chicken manure at this time is harmless and healthy. It can be sold to fertilizer plants or farms for own use.