Project Introduction
Breeding type: 4 rows and 5 tiers, commercial layers
Poultry house dimension: 105x12x4.8m
Breeding capacity: 50880 birds/house
Configuration: fully automatic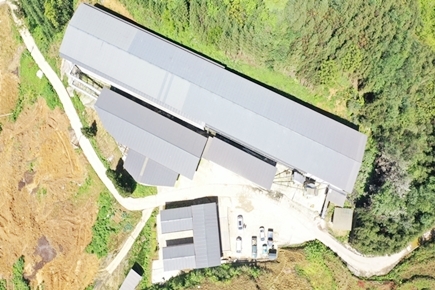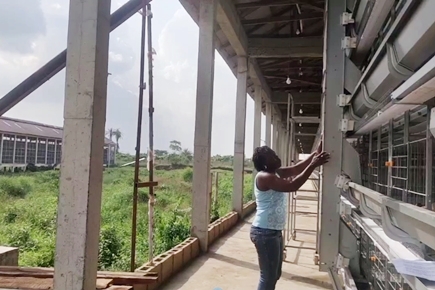 The project is located in Luanda City, Angola. This project was officially put into use in 2020. It uses Poul Tech 4 rows and 5 tiers automatic layer cage raising equipment. The length of the chicken house is 105 meters, the width is 12 meters and the height is 4.8 meters. The breeding capacity in a single house is 50,000 birds.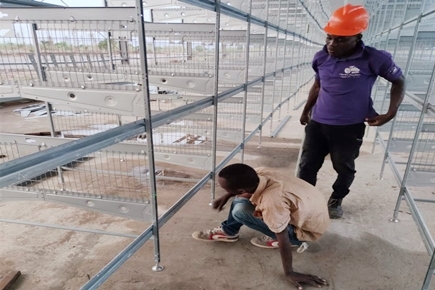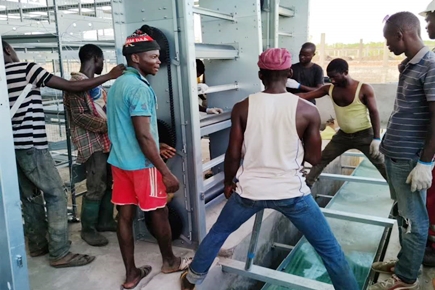 The layer house is equipped with cage structure system, made by 275gsm steel sheets with good corrosion resistance which keeps a long service life.
With automatic drinking dosing system, there is no need to worry about the health problems of chicken drinking water.
With automatic feeding systems, evenly deliver feed to each chicken. 
With automatic manure removal systems, the manure is transported to the outside of the chicken house in time, to ensure the hygiene inside the chicken house.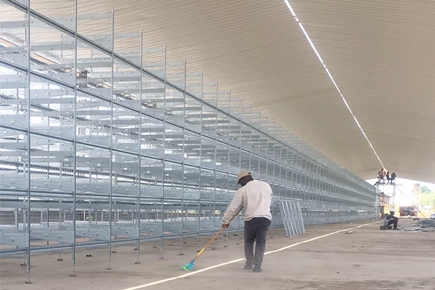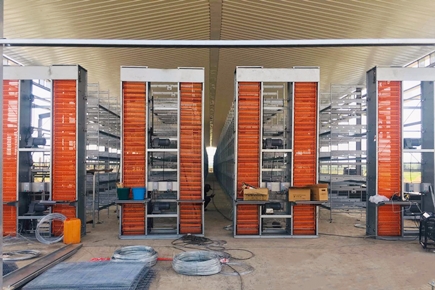 The vertical egg collection machine designed by Poul Tech's latest technology is used for egg collection inside the chicken house.
This vertical egg collection method has received unanimous praise from customers, and all reflect that the egg broken rate has been reduced a lot.