This layer farm project is established in Luoyang city, to reach the target capacity of 1,000,000 layers, this new layer house has been founded, it's the No. 4 layer house in this project, equipped with our 6 rows 9 tiers TechPro layer cage equipment, raising 120,000 layers in this house, make this project reach a total capacity of 340,000 layers.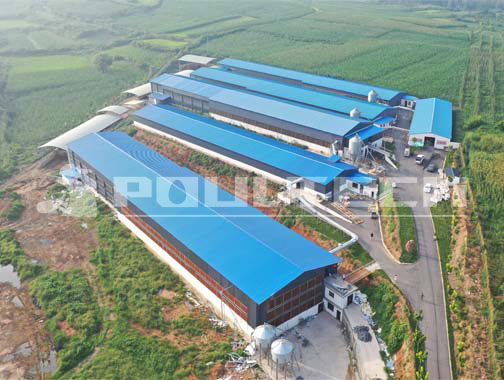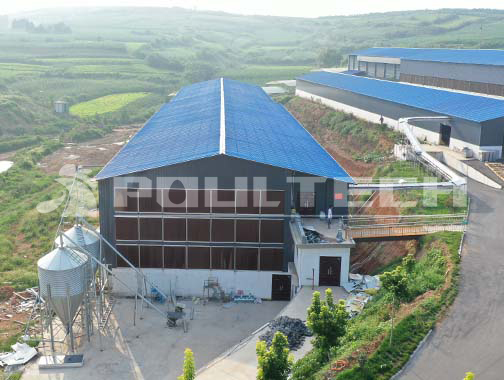 This new layer house size is 100x18x9 meters, it's steel structure construction, made according to our design, with panels covering the purlins and beams of the roof, this design benefits the ventilation and cooling system for this project.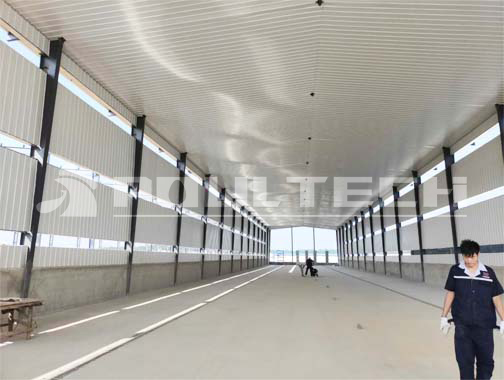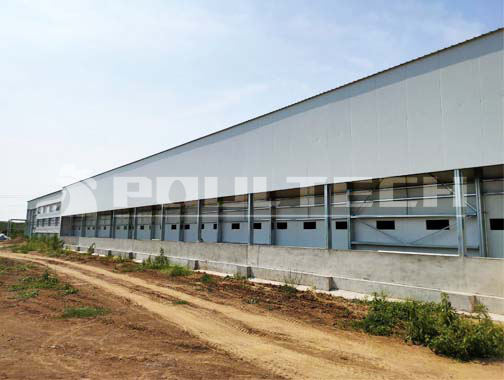 This 9 tiers layer cage equipment is 3+3+3 structure, and there are platforms between 3&4 tier cage, and 6&7 tier cage, this design can fully use the land source, and convenient for operating the above cage systems.