This chicken farm project is located in Uttaradit state Thailand, it has space of 500,000 square meter, with plan of 200,000 layers farm project.
The dimension of chicken house is 112*11*4 meters(L*W*H),what we design for customer is 4 tiers 3 rows H type layer cage system,can raise more than 34000 birds per house.The system includes auto-feeding system,auto-drinking system,auto-egg collection system,auto-manure removal system,auto-climate control system,the entire system works perfectly in high temperature area.
Thailand has a tropical monsoon climate,no winter and frost, annual average temperature of 22 ℃ to 27℃,sufficient precipitation.
The first stage is 4 layer farm building which total keep 136,000layers.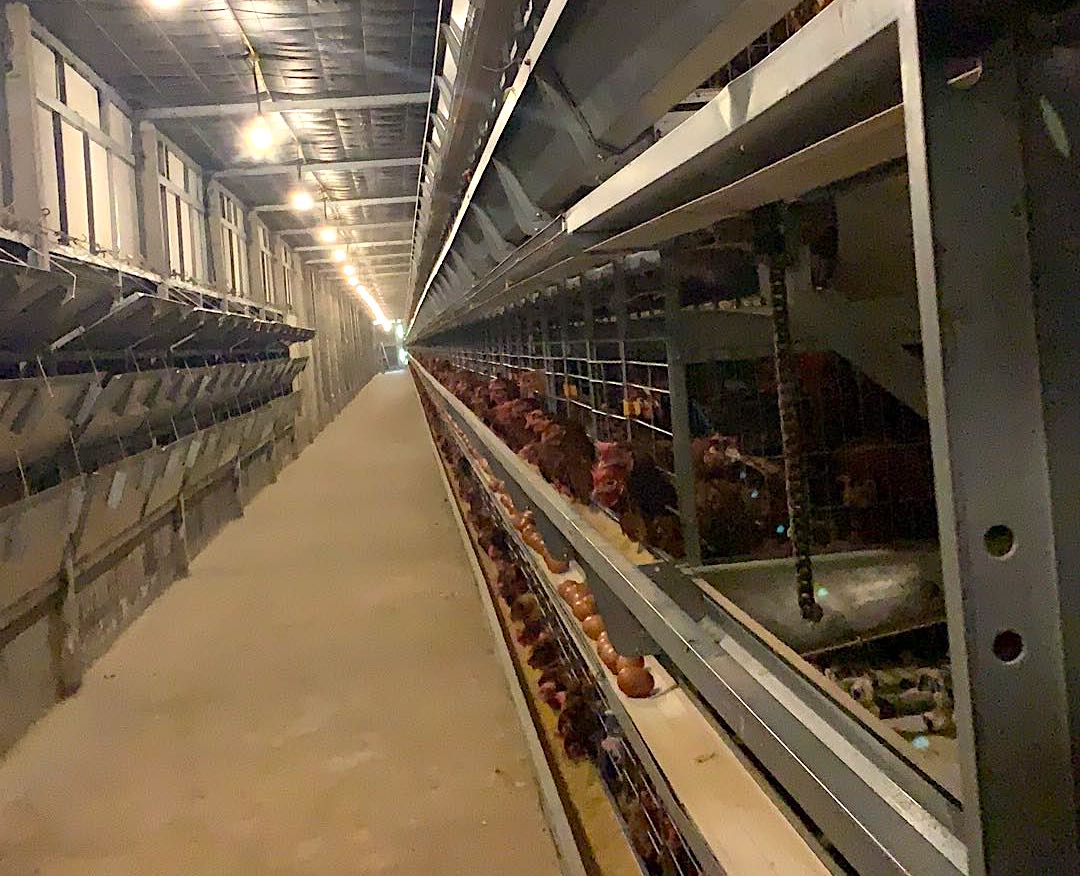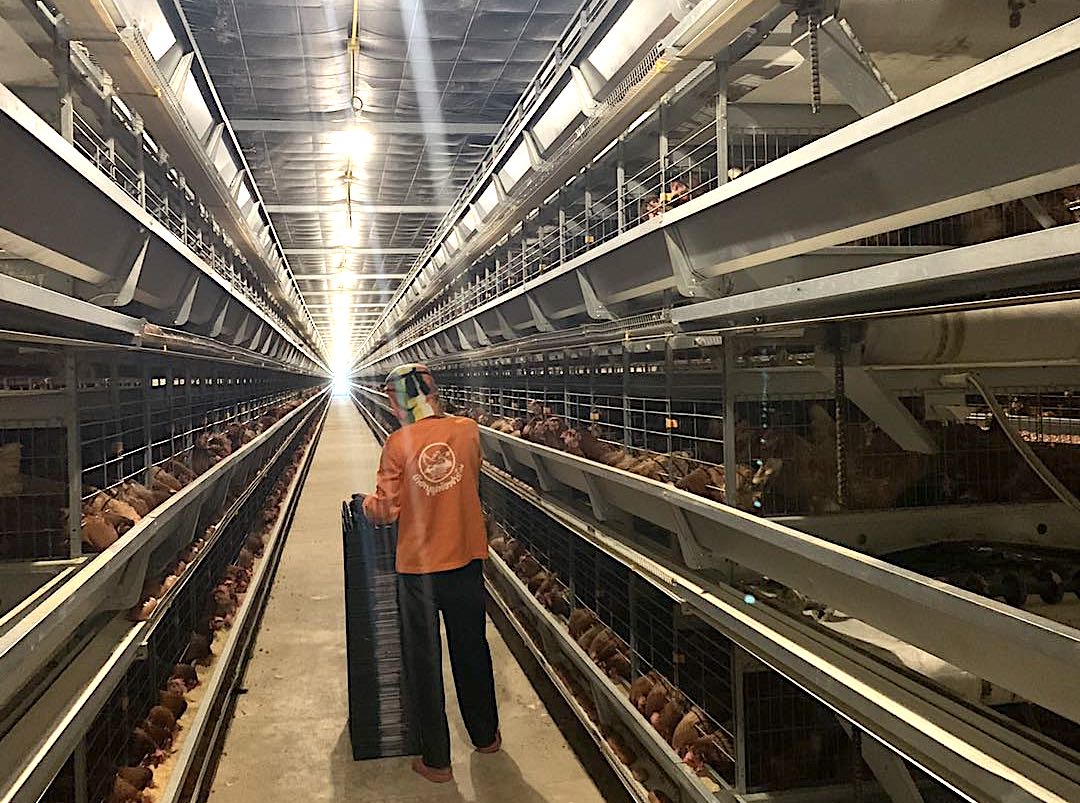 Now egg conveyor system contacted four houses , can transport all the eggs to egg storage room then package. No need entering the chicken house to collect the eggs, avoid cross-infection and save labors.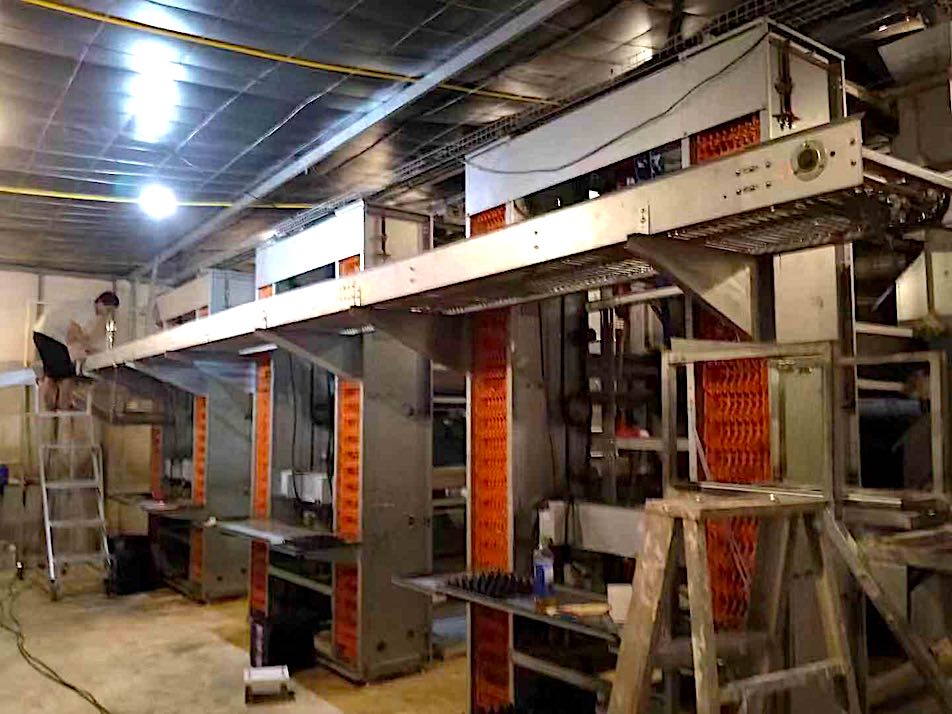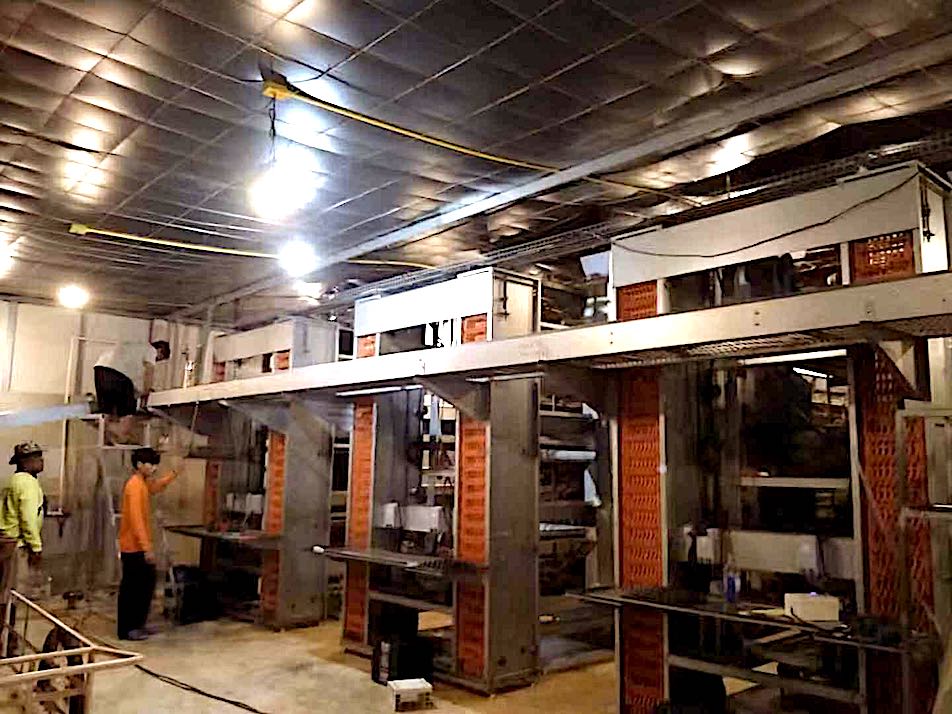 This year, we will start the fifth houses , and we will have a branch there , welcome to visit !