This poultry farm is located in Senegal, West Africa, this is the new customer who bought cage system from China and also we send engineers to make installation in Senegal at the first time.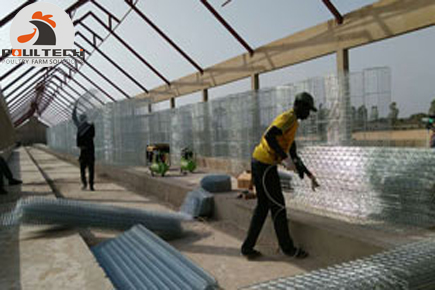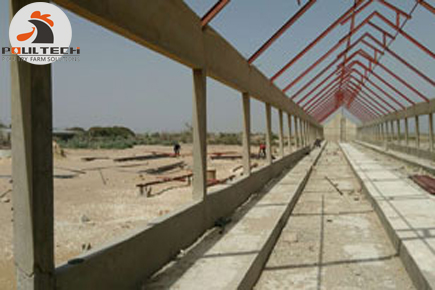 Because of the high temperature and humidity in Senegal, the chicken house is open house, which is made of concrete floor and steel structure. All cages are hot galvanized, which have long service life. We finished the cage system installation firstly and then they cover the chicken house roof at last.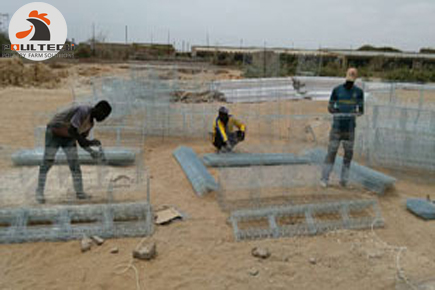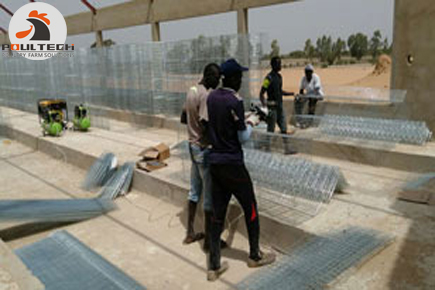 They use the feed silo(11.2 Tons) and deliver the feed inside of the silo by the feed truck every 6 days, it keeps the chicken feed fresh and feeding trolley with feed average equipment to give feed with same level into the feed troughs.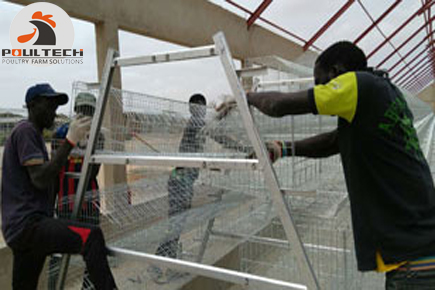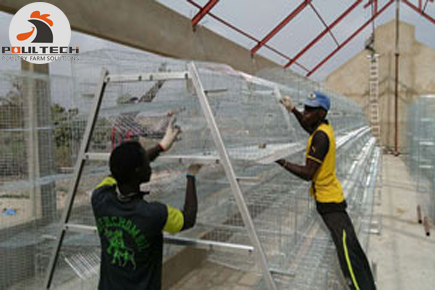 The cage dimension is 2150*420*410mm(front door height), and you can put 4 birds,and each bird can take(43*42)/4=451.5sq.cm. The chicken house dimension is 100 meters long, 8 meters depth and 3 meters high. 42sets/row * 2rows = 84 sets, 160 birds/set * 84 sets/house = 13,440 birds/house.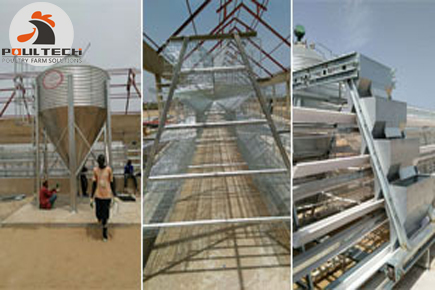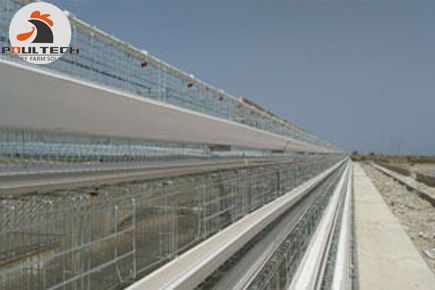 The automatic egg collection machines have 2 sets in front of the each row and all egg collection belts are made in Italy, which can be fixed with the cages esaily.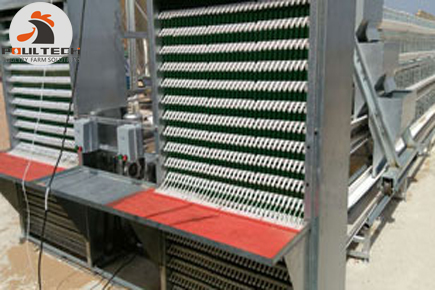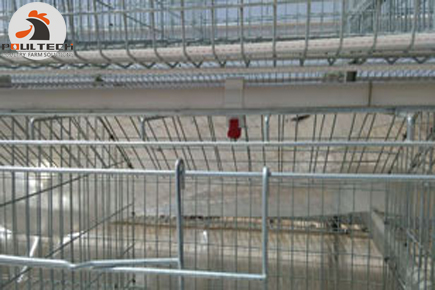 The automatic drinking system including 25*25mm square pipes with screw nipples, water pressure regulators and filters.
The manure removal system uses scraper type by automatic control, the manure removal scraper can deliver all manure outside of the chicken house.