On July 8, 2022, employees in Poul Tech, took customers to visit the chicken house under construction in Anyang, Henan province, China. There are 3 chicken houses under construction and 1 set of chicken manure drying equipment on site.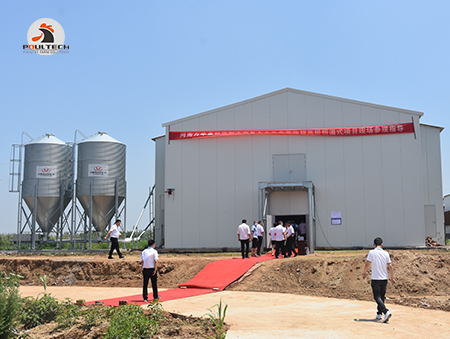 The picture below shows one of the chicken houses they visited, and the customers look around in high spirits, surprised in the advanced technology now.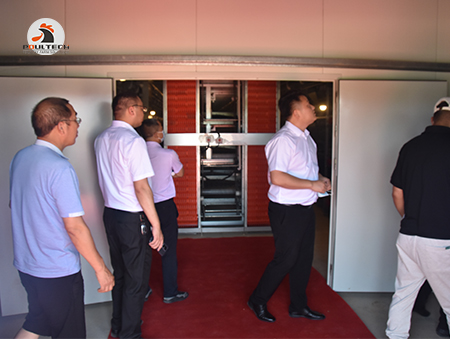 The first thing they saw was the rows of chicken cages, which were very magnificent. The chicken cages were completely designed and produced by Poul Tech with a total of 8 floors. The cages are made of hot galvanized stainless steel, which is stable and durable, with a lifespan of up to 20 years.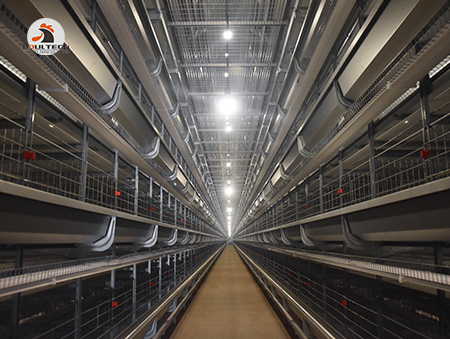 Then there is the feeding system. In summer, the feed can be stored in the feed silo for three days, and in winter for 7 days. When system running, feed is transported from the feed silo to the feeding cart in each row in the chicken house, and the carts distribute the feed along the feeding trough. There are also small brushes to clean the feed troughs and keep them clean.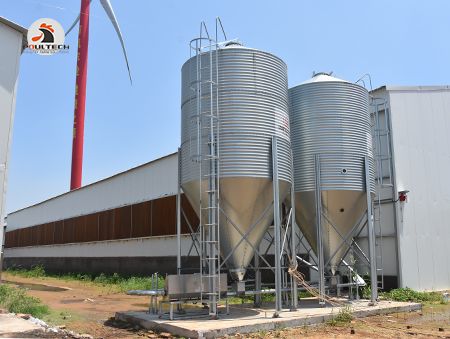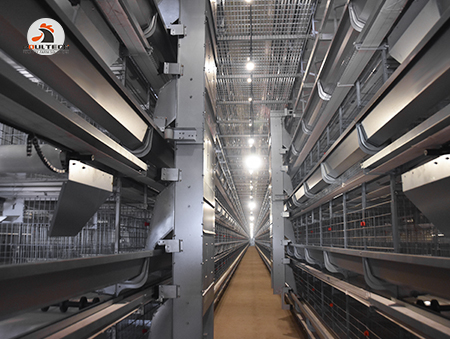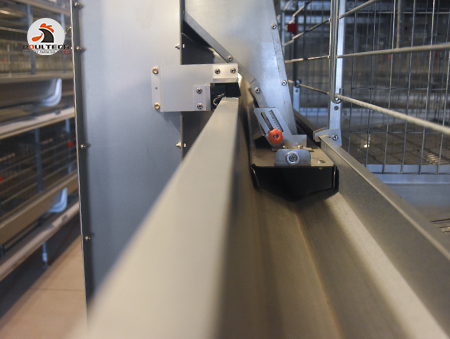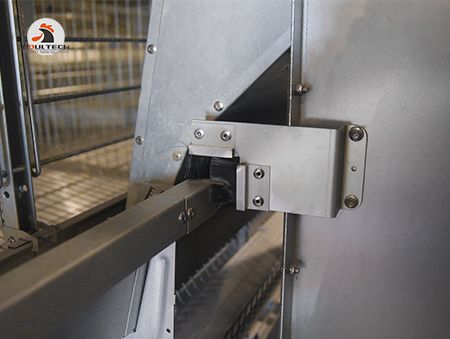 With filters and medicators, the automatic drinking water system greatly facilitates the farmers. The water passes through the pipes and the splitters to the water dispenser of each layer. If there is water leakage during the process, the leaked water will return to the water dispenser through the drop catcher, for keeping the chicken cage dry.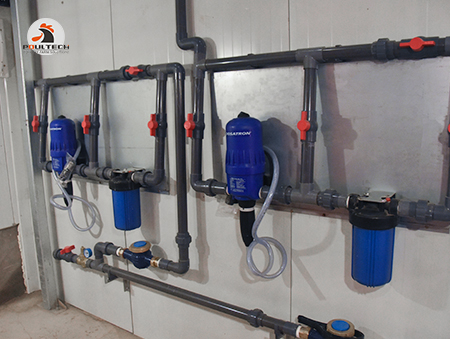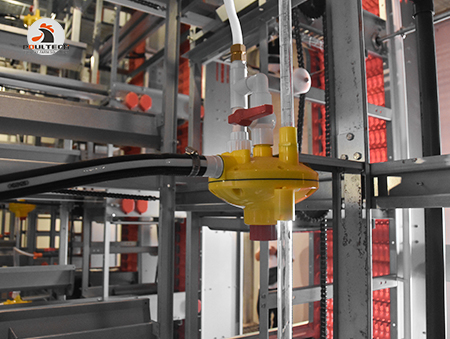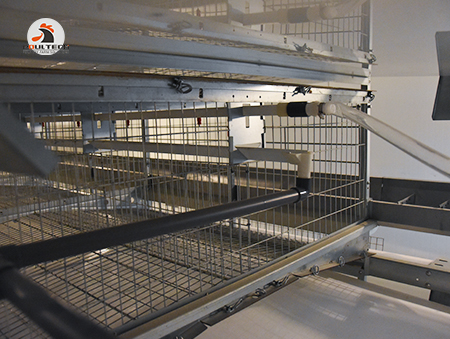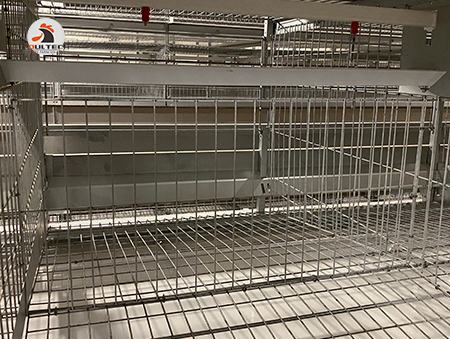 In order to make the automatic egg collection system run normally, it is installed to be a slope between the bottom mesh and the oriental level, and the eggs will roll down on the knitted egg belt, and be delivered to the egg claws by the egg belt, finally the workers collect the eggs on the eggs table.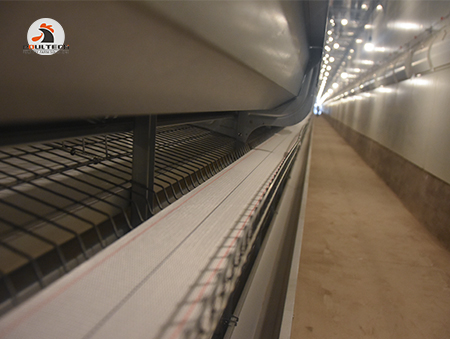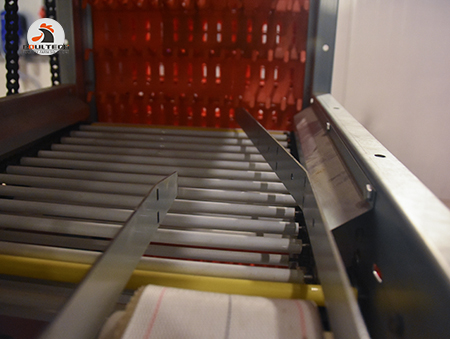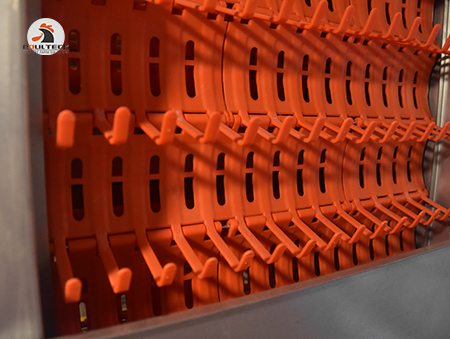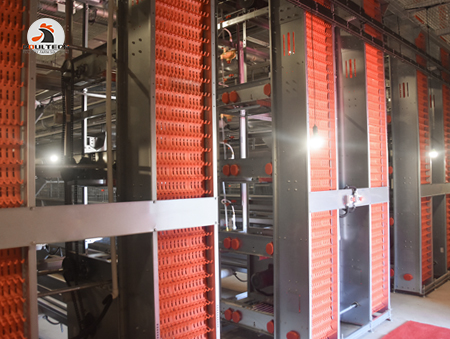 Equipped with scrapers at the end of each floor of the cage, the manure falls on the manure belt. By Adopting the design of upper dense and lower loose, the manure belt runs in circle in each floor.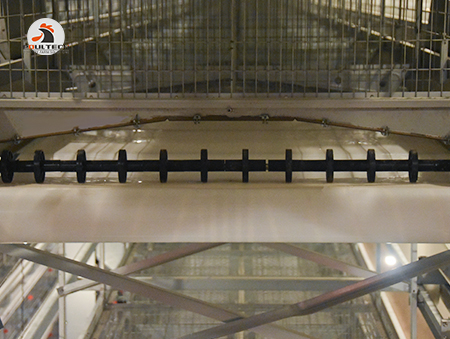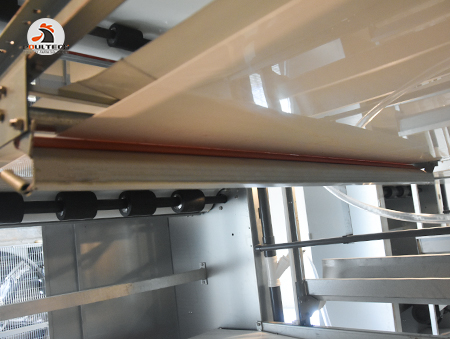 Climate control system consists of fans, cooling pads and PLC, and can dynamically regulate the temperature and humidity in chicken house.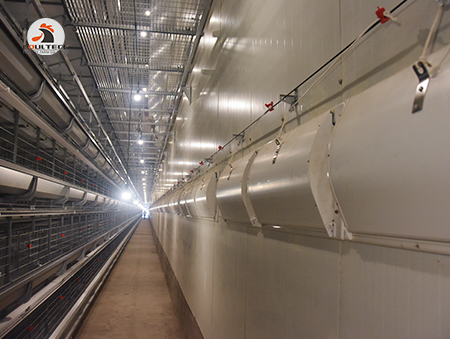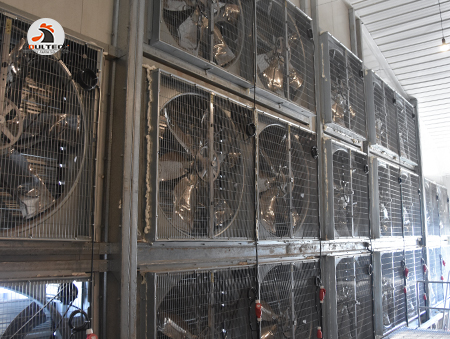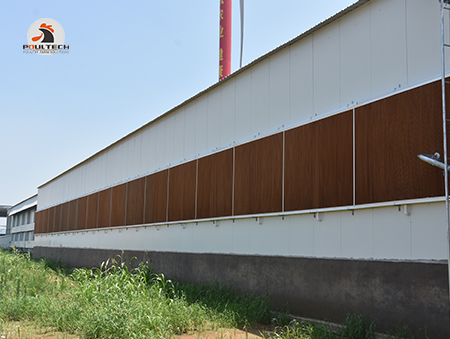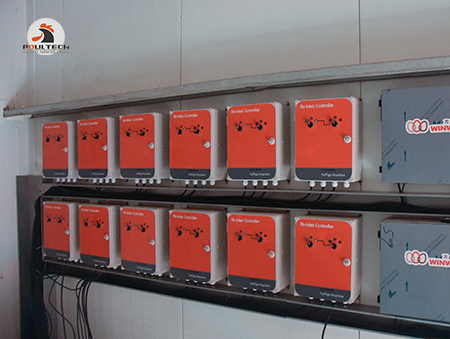 The hot air blown by the fan is used to dry chicken manure. At this time, the chicken manure drying equipment has not been assembled.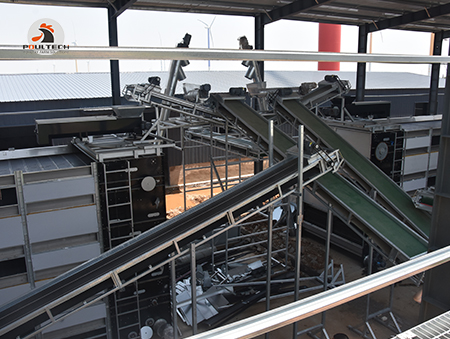 TechPro cage equipment is manufactured by superb technology. It has long service life, high functional reliability, user-friendly management, and convenient operation, providing a villa-style living environment for modern poultry farm.